BALTIMORE – The number of elderly continues to grow as baby boo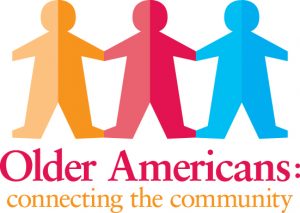 mers age and life expectancy continues to expand.  Our mobile society has afforded individuals the opportunity to settle apart and away from their immediate family causing many to ultimately age away from loved ones.
Many seniors are often isolated and have limited daily interactions with others.  This isolation and their physical and mental vulnerability makes seniors an easy target for exploitation and abuse; leaving many suffering in silence.
The most common types of abuse the elderly experience are physical, emotional, sexual, neglect or abandonment by caregivers, financial exploitation, and health care fraud.  The abuse takes many different forms, including intimidation or threats, neglect, and financial trickery.
Any person having a reasonable belief that a vulnerable adult is in danger of harm or they suspect abuse, neglect, self-neglect, or exploitation, or an emergency, should contact the toll-free Adult Abuse Hotline at 1-800-91-PREVENT (1-800-917-7383) or 911.
Warning signs of elder abuse may include frequent arguments or tension between the caregiver and the elderly person and changes in personality or behavior in the elder.  Other warnings signs may include:
Physical Abuse
Inadequately explained fractures, bruises, welts, cuts, sores and burns

Untreated pressure "bed" sores
Neglect
Lack of basic hygiene

Lack of adequate food

Lack of medical aids (glasses, walker, teeth, hearing aid, medications)

Lack of clean appropriate clothing

Demented person left unsupervised

Bed bound person left without care

Home cluttered, filthy, in disrepair, or having fire and safety hazards

Home without adequate facilities (stove, refrigerator, heat, cooling, working plumbing, and electricity)

Hoarding
Financial Exploitation
Lack of amenities the victim could afford

Elder "voluntarily" giving inappropriate financial reimbursement for needed care and companionship

Caregiver has control of elder's money but is failing to provide for elder's needs

Caretaker "living off" elder

Elder has signed property transfers (Power of Attorney, new will, etc.) when unable to comprehend the transaction
Emotional and/or Psychological Abuse
Caregiver isolates elder (doesn't let anyone into the home or speak to the elder)

Caregiver is aggressive, controlling, addicted, or uncaring
Remember, if you do not take a stand, who will?  Help eradicate elder abuse.