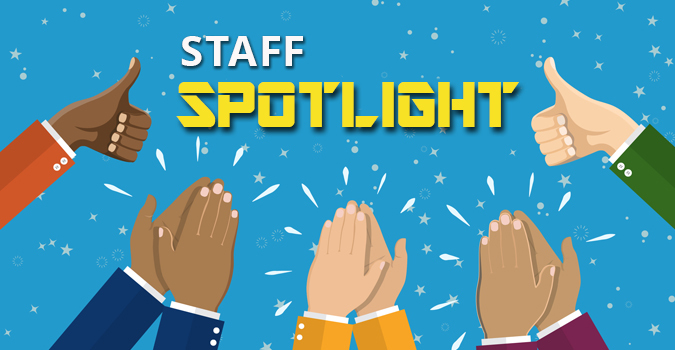 Shining A Spotlight on the Great Work Occurring Across the State:
Washington County DSS Pours Red Sand for Human Trafficking Awareness
On National Human Trafficking Awareness Day (January 11), the Washington County Department of Social Services and fellow members of the Washington County Anti-Human Trafficking Collaborative joined to raise awareness about the dangers of human trafficking and sexual exploitation.
Washington County DSS, the Maryland Department of Juvenile Services, and the county's Safe Place Child Advocacy Center organized its second consecutive "Red Sand" event. This year, the effort took place in front of Meritus Medical Center's main entrance.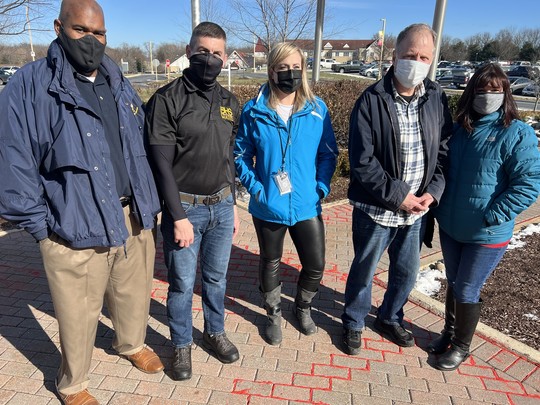 The group poured red sand into cracks on sidewalks to symbolize those who "fall through the cracks" and become vulnerable to trafficking and exploitation.
Each January, Red Sand events are organized across the country to recognize National Slavery and Human Trafficking Prevention Month. This initiative, also known as the "Red Sand Project," was created by activist Molly Gochman to bring attention to human trafficking through a participatory artwork activity.
Washington County is especially susceptible to human trafficking and sexual exploitation concerns and has become a "hotspot" for several reasons.
The county draws in large populations because it's central to historically significant areas and neighbors communities in Western Maryland, Southern Pennsylvania, and West Virginia. Moreover, the county has prominent access to highway interstates and international airports. Tourism also heavily contributes due to the county's many retail outlets, shopping centers, and hotels.
There is an increased need for advocacy and awareness of the dangers vulnerable populations face in the county. Washington County DSS invites local staff interested in this crucial work to consider becoming involved in the Washington County Anti-Human Trafficking Collaborative. The group meets virtually on the second Tuesday of every month from 9 AM to 10 AM.
To learn more about how you can contribute to the fight to #endtrafficking in Washington County, don't hesitate to get in touch with the Collaborative's co-chairs:
We thank our Washington County DSS team for their efforts to raise awareness about this critical issue and their ongoing collaboration with agency partners!
We love to feature #teamMDserve! Are you interested in sharing notable achievements that are happening in your local jurisdiction? Connect with us on Knowledge Base, and we'll help spread the word to staff and on the agency's Facebook and Twitter pages.