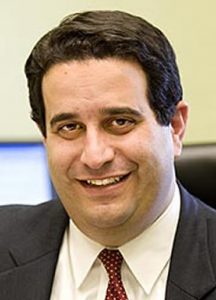 BALTIMORE, MD (JULY 29, 2011) – Secretary Theodore Dallas, announced three appointments to his leadership team at the Maryland Department of Human Resources.  The department manages Maryland's fifth largest state agency budget and serves over one million people in need.
 Rosemary Malone was appointed as the executive director of the Family Investment Administration (FIA).  Rosemary has been serving as the interim executive director since January of this year.  She brings over 30 years of experience in the human service arena and has successfully held many integral roles at DHR.  She is a proven leader and has considerable experience in program management, policy and training, quality control, research and analysis, and planning.  She is a graduate of Eckerd College.
 Additionally, Vince Kilduff was appointed to serve as the deputy executive director for programs in the Family Investment Administration, the position previously held by Ms. Malone.  Vince is also a veteran of the department and has worked in FIA for 10 years. Prior to that experience, he worked for the Baltimore County Department of Social Services for six years.  He most recently served the department as director of research and legislation.  In his new role, Vince will be responsible for managing the agency's temporary cash assistance, food stamps, and medical, refugee and energy assistance programs.  Vince graduated from Davis & Elkins College and received his MA degree from UMBC.
 Rounding out these most recent appointments is Ian Patrick Hines, who will be joining the leadership team as director of the Communications Office.  Pat most recently served as communications and marketing manager for the Maryland Energy Administration.  In that role, he was responsible for managing all communications initiatives including press relations, marketing, event planning, and website content.  Pat served the City of Baltimore from 2008 to 2010, first as a liaison for the mayor to the city's southern and southeastern neighborhoods, and later as a legislative assistant to the president of the City Council.  He attended McDaniel College and expects to complete a Master of Public Administration program at the University of Baltimore in the fall.      
 All three will officially assume their new roles effective Monday, August 1, 2011. 
 The Maryland Department of Human Resources (DHR) is the state's social service provider.  DHR collaborates with 24 local jurisdictions to: provide foster care, adoption, and protective services to children; collect and distribute child support payments; provide protective services, case- management, supportive housing, in-home aide services, and respite care to vulnerable adults; and provide temporary cash, food stamps, and medical assistance to families.  It also funds programs for homeless persons, refugees, and migrant workers