Herald Mail: July 30, 2011 —  Event was  hosted by the Washington County Department of Social Services and the Washington County League of Foster and Adoptive Families
By MARIE GILBERT, marieg@herald-mail.com
Happily ever afters don't exist for every child.
Some have lives filled with years of pain and turmoil.
But many find a safe haven in the home and arms of foster-care parents.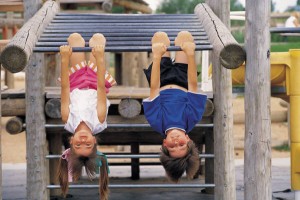 Tina and Dan Hall are two Washington County adults who are ready, at a moment's notice, to offer shelter from the storm.
The Halls said they have been foster-care parents for about four years. During that time, they have provided a home to 11 children.
Three — going on four — of those children have been adopted by the couple.
"Foster care isn't always an easy job," Tina Hall said. "But it's the most rewarding thing I've done in my life."
The Halls were among the foster-care and adoptive families who attended a picnic Saturday at Antietam Recreation.
The day-long event was hosted by the Washington County Department of Social Services and the Washington County League of Foster and Adoptive Families.
"This is the first year for the picnic," said Ann Pittman, program manager for foster care and adoption with DSS. "We started out with the idea of holding a picnic to celebrate adoption. Then, we realized that many of those who were adoptive parents also were foster parents. So we decided to have an event that simply celebrated families."
Pittman said about 270 people were expected to attend the picnic.
"Everybody here has a bond," she said. "It's a day of fun, but it's also an opportunity to share common experiences."
In addition to a buffet lunch, the day included swimming, canoeing and kayaking, tennis, volleyball, horse rides and family games.
During the event, the League of Foster and Adoptive Care distributed 164 book bags to children for the start of the new school year.
Currently, there are about 215 Washington County children in foster care, Pittman said.
"But that number changes on any given day," she said. "There always is a need for people willing to be foster-care parents."
"Children need love," Tina Hall said. "But they also need stability. There are doctor appointments and homework. You try to bring some normality to their lives."
But you also work with the birth family, she explained. "Because the goal is to support the reunification of families."
"Then, hopefully, 20 years from now, some of those children will remember the role you played in their lives," she said. "I hope the children I have loved will always want to come back to see me."
Copyright © 2011, Herald Mail