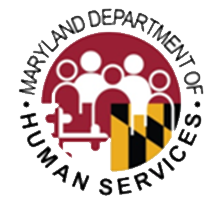 February 27, 2023
Media Contact:
Brian Schleter
brian.schleter@maryland.gov
Maryland Department of Human Services Receives Federal Approval For Comprehensive Plan to Reimburse SNAP Benefits Fraud Victims
Maryland is first state in the nation to submit and receive approval for reimbursement plan to help victims of electronic benefits transfer fraud
BALTIMORE, MD — The Maryland Department of Human Services today announced that the United States Department of Agriculture's Food, Nutrition, and Consumer Services has approved the state's comprehensive plan to reimburse electronic benefits transfer (EBT) fraud victims. Maryland was the first state in the nation to submit and be approved for a reimbursement plan, which will help more than 3,800 known victims of fraud recoup more than $2.5 million in stolen benefits.
"These benefits are critical for some of Maryland's most vulnerable residents and it was imperative that we move immediately to help restore faith in their services and help make them whole," said Governor Wes Moore. "We want to thank all of our partners, under the leadership of the Maryland Department of Human Services—from the Maryland legislature, advocacy groups, federal agency and congressional delegation members—for working with us to swiftly enact this plan of action."
Prior to passage of the federal Consolidated Appropriations Act in December, states were unable to tap federal funds to replace stolen benefits. With the change in federal law and approval of its strategic plan, Maryland now may use federal funds to replace Supplemental Nutrition Assistance Program (SNAP) benefits stolen by EBT card skimming between October 1, 2022, and September 30, 2024.
Maryland's newly-approved plan calls for the replacement of stolen SNAP benefits and outlines steps that the department is taking to enhance the security of EBT cards, including:
Establishing system features that allow clients to lock their card when it is not being used;
Implementing systems feature that will text and email a card holder every time their card is used; and
Educating program recipients on how they may protect their cards to prevent fraud.
The Maryland Department of Human Services worked closely with the Maryland legislature, advocates, and Governor Moore's office to develop the plan and will manage its implementation.
"We took swift and decisive action to replace the stolen benefits that mean so much to the individuals and families we serve," said Maryland Department of Human Services Acting Secretary Rafael López. "I am grateful for Governor Wes Moore's leadership on this issue, to our federal partners at the Food and Nutrition Service, and to Maryland's congressional leaders for their support in reviewing and ultimately approving this plan."
The department expects that impacted households will be able to file a reimbursement claim starting as soon as mid-March through the myMDTHINK Consumer Portal following a simple, seamless, and swift process. Anyone who needs assistance completing a form will be able to call a dedicated hotline or visit their local department of social services office. Additional details will be announced at a later date.
"We applaud Maryland's commitment to help those impacted by these crimes. Maryland was the first state to submit a plan to FNS under the new authority that allows us to use federal funds to replace stolen SNAP benefits. We look forward to working with Maryland and eventually other states as they process claims of stolen funds and reimburse SNAP customers," said Deputy Under Secretary of USDA's Food, Nutrition, and Consumer Services Stacy Dean. "Fraud is not tolerated in FNS programs. We are working quickly with our state partners to ensure SNAP customers can still afford food for their families, despite the selfish and illegal actions of fraudsters."
"Marylanders who have been victimized by fraudsters deserve our immediate attention," said Executive Director of the Department of Human Services Family Investment Administration La Sherra Ayala. "Our plan is not merely intended to provide a short-term solution but recognizes that a pervasive problem requires a long-term approach. We are grateful for the federal government's acknowledgement of our efforts."
Marylanders who suspect that they may be a victim of EBT fraud should contact their local department of social services to report suspicious activity and request a new EBT card.
The Maryland Department of Human Services (DHS) is the state's primary social service provider, annually reaching more than one million people. Through its 24 local departments of social services, the agency pursues opportunities to assist people in economic need, provide preventive services, and protect vulnerable children and adults in each of Maryland's 23 counties and Baltimore City. Additional information may be found at dhs.maryland.gov.
###