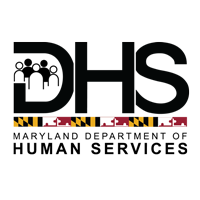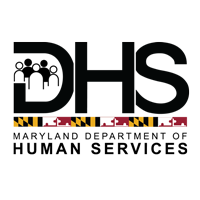 FOR IMMEDIATE RELEASE
Date: October 23, 2018
Contact: Katherine.Morris@Maryland.Gov
The Maryland Department of Human Services is pleased to announce that child support employee Dona Eads is the 2018 recipient of the Marc Clasen Public Service Award. Ms. Eads received the esteemed honor earlier at the Maritime Institute during the annual Maryland Joint Child Support Council Conference.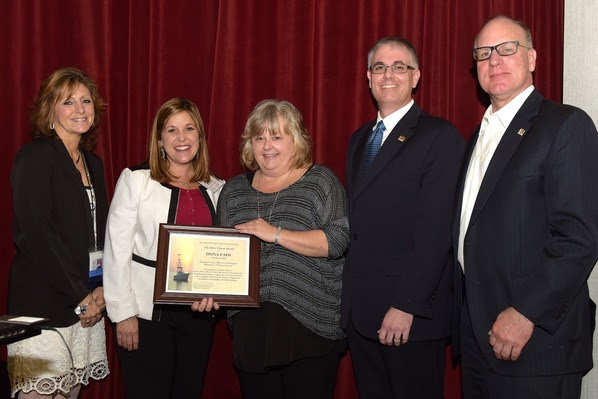 Photo: Dona Eads (3rd from left) receives Marc Clasen Award from Dr. Randi Walters (2nd from left) Deputy Secretary of Programs at DHS, along with Lori Keel (1st from left) – Dir. Baltimore County Child Support Office, Kevin Guistwite (4th from left)  – Executive Director of CSA, and Craig Eichler (5th from left) – DHS Chief of Staff.
Ms. Eads has a distinguished record of public service and has been a Child Support Advocate with the Baltimore County Office of Child Support for nearly three decades. Her colleagues say that she exemplifies the best qualities of a professional committed to ensuring that children receive the financial support they need from both parents so that they may thrive.
"It's an honor to receive this award, especially because I had an opportunity to meet Marc Clasen and I know that he was revered for fostering a sense of community and inspiring everyone to live life with passion," said Ms. Eads.
Marc Clasen was the former Director of Policy and Legislation at the Maryland Department of Human Resources. He grew up in Bowie and became a champion advocate for improving the quality of life for marginalized communities. The husband and father of two sons unexpectedly succumbed to an aneurysm in 2015. But, his legacy lives on and advocates throughout the state strive to live up to his standards.