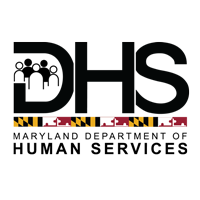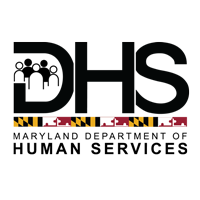 August 20, 2019
Contact: Katherine Morris
katherine.morris@maryland.gov
410-767-8944
Frederick Entrepreneur Achieves Greater Success After Completing the Maryland Department of Human Services' Public Assistance to Entrepreneurship Program
Frederick, MD — The Maryland Department of Human Services (DHS) and the Frederick County Department of Social Services honored a Frederick entrepreneur on August 7, 2019, for her remarkable business achievements nine months after completing the agency's Public Assistance to Entrepreneurship Program (PA2E).
PA2E is a workforce development program aimed to provide public assistance customers with the resources and training they need to channel their inner creativity and pursue their entrepreneurial dreams of owning a small business. Alice Mbuyi, the owner of Passion Events Design, participated in the PA2E program in Frederick County last October, after struggling to establish a clientele and sustain her event planning business since 2012.
"I felt discouraged because of my lack of resources to run the business, but I always wanted to pursue my happiness," said Mbuyi. "I had forgotten the fundamental skills. From the classes that I attended during PA2E with the great (small business administration) counselors and consultants, I was able to gather all the missing pieces that I needed for the business to take off, and I am so grateful today."
The program offers participants eight business courses over a six-week period, ongoing consulting, and other support by the Department of Human Services in partnership with the Maryland Small Business Development Center (SBDC). Courses include topics ranging from the fundamentals of entrepreneurship, creating a business plan, marketing research, social media engagement, and applying for a business loan.
"We are incredibly proud of Alice and all that she has accomplished," said Steve Benden, director of the Office of Strategy and Performance at DHS. "The PA2E program is truly an innovative grassroots effort to help vulnerable Marylander's who have dreams of owning a business. We are proud to partner with Maryland's SBDC to provide participants with the skills and professional development necessary to achieve greater self-sufficiency. To hear Alice refer to the program as a life-changing experience is what PA2E is all about."
Marylanders who are receiving assistance from their local Department of Social Services can learn more and apply for the PA2E program by visiting http://dhs.maryland.gov/PA2E. DHS invites the public to view video footage of the event by visiting https://vimeo.com/354670473. Additional pictures of the event can be viewed on the DHS Flickr, Facebook, and Twitter pages.
The Maryland Department of Human Services (DHS) is the state's primary social service provider, annually reaching more than one million people. Through its 24 local departments of social services, the agency pursues opportunities to assist people in economic need, provide preventive services, and protect vulnerable children and adults in each of Maryland's 23 counties and Baltimore City. Additional information may be found at dhs.maryland.gov.
###