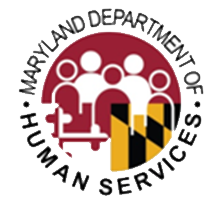 December 14, 2021
Media Contact: Terry Bond
theresa.bond@maryland.gov
Caroline County Department of Social Services' Community Outreach Team Conducts Successful Giving Drive
Through the Governor's initiative "Just Serve", the Caroline County Department of Social Services' Community Outreach Team (COT) organized a giving drive that took place from September 11th to October 11, 2021. This year, COT collected 275 items through staff donations for the Family Support Center in Denton, MD. Items included food items, hygiene products, and sanitizing items. There were also several coats, scarves, knit hats, gloves, baby bibs, books, and crayons.
The "Just Serve" initiative has shown major success in promoting volunteerism and improving neighborhoods and communities through this program. Locally, the initiative has encouraged staff to give in a spirit of service as we remember each anniversary of 9/11 by continuing the legacy of those who lost their lives by making a positive impact on the lives of Marylanders.
The Governor's Office of Community Initiatives partners with The Church of Jesus Christ of Latter-day Saints for the "Just Serve" volunteer initiative in honor and remembrance of those who were lost in the 9/11 attacks.