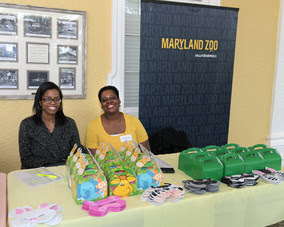 On Sunday, May 5th, our Social Services Administration (SSA) held its annual Foster Parent Appreciation Event at the Maryland Zoo in Baltimore to celebrate foster parents for all they do to help kids have a happy, healthy childhood. The event took place from noon to 3:30 p.m. — bringing in 130 attendees, with 90 comprising of foster families across 19 counties.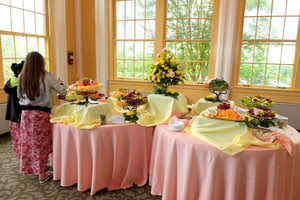 Upon arrival, parents received an award and certificate acknowledging them as "Foster Parent of the Year." Children picked out their favorite animal face masks and received vibrant gift boxes consisting of presents, including gift cards for older youth. Families enthusiastically posed for pictures in this year's animal themed photo booth, and helped themselves to a large assortment of refreshments, too. Soon after, Jennifer Rosen, Foster Parent Ombudsman, gave families an official welcome before they were served their meals.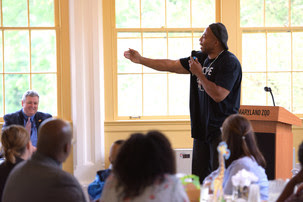 The program began at 1:00 p.m. and families enjoyed heartwarming remarks of admiration from special guest speakers. Gregory James, Deputy Secretary for Operations, thanked the foster parents for all they do to enrich the lives of children and youth and reinforced how valuable their partnership is to our agency.
Next, Rebecca Jones Gaston, Executive Director of SSA, shared touching remarks and introduced author and motivational speaker, Dr. Jaiya John. Jaiya shared an inspirational story of how Superman was once a foster child and expressed the hope foster parents provide kids. Jaiya's story is also one of hope, strength, and perseverance, as he was born into foster care. He is now an internationally recognized humanitarian, author, speaker, poet, and youth mentor.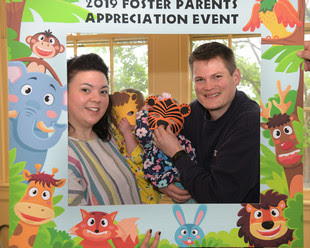 James MacAlister, President of the Maryland Resource Parent Association (MRPA), gave final remarks as he thanked the parents for their daily commitment to vulnerable children and youth. Jeannette Jumbelick, Resource Home Policy Analyst, noted how touched the parents were to hear all of the heartfelt remarks by the speakers and to be celebrated.
"It was a wonderful event," said Jeannette. "I sat back and watched everyone's faces and their interactions with the children. Everyone was very positive, excited to be there, and appreciative. The parents were very moved to be recognized. It was enjoyable to see."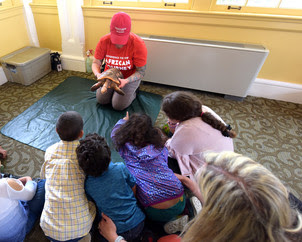 Following the program, a variety of desserts including cupcakes, brownies, and cheesecakes, were available for everyone to enjoy. Families observed a penguin, tortoise, and tenrec in awe as they eagerly asked animal ambassadors questions. Parents spoke with Dr. Jaiya John as he gave out and signed personal copies of his book. A group of 30 attendees then went on to enjoy the Maryland Zoo while others held onto their zoo admittance tickets for another day of family fun to come.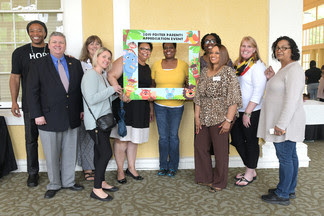 "I am so proud of the work that Maryland Resource Parents do on a daily basis," said Jennifer Rosen. "The compassion, kindness and love they have for the children and youth in their care was evident on Sunday."
A special thanks goes out to SSA and the Placement and Permanency team, MRPA, and our guest speakers for their help in making the event such a success.
For more photos from the 2019 Foster Parent Appreciation Event, visit the DHS Facebook, Twitter, and Flickr page!