Media contact: Brian Schleter 443-253-4204 brian.schleter@maryland.gov
BALTIMORE – (March 21, 2013) Today, the Maryland Commission for Women, inducted six accomplished women into the Maryland Women's Hall of Fame.  The annual event honors Maryland women who have made unique and lasting contributions to the economic, political, cultural and social life of the state, and who are visible role models of achievement for tomorrow's female leaders.  The Hall of Fame is housed in the Women's Heritage Center in Baltimore City.
"We hold the Maryland Women's Hall of Fame induction ceremony each March as a way of celebrating Women's History Month.  And more importantly for recognizing the important role that women have played and the key contributions they have made in helping others here in Maryland and across the nation," said Ted Dallas, secretary of the Maryland Department of Human Resources.
The Maryland Commission for Women was created in 1965 and established by an act of the General Assembly in 1971.
The 25-member Commission is appointed by the Governor with the advice and consent of the Senate and works to improve the status of women. The Commission works with the state government to advance solutions and serves as a statewide resource to expand social, political and economic equality. The Maryland Women's Hall of Fame was established in 1985 through the efforts of the Maryland Commission for Women and the Women Legislators of Maryland.
The 2013 inductees are:
 HELEN DELICH BENTLEY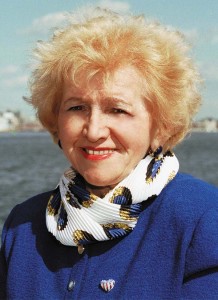 Helen Delich Bentley is President and CEO of Helen Bentley & Associates, Inc., which provides marketing, consulting and government relations services, and also serves as a consultant to the Maryland Port Administration.
As Chairman of Federal Maritime Commission from 1969 – 1975, she was then the fourth-highest ranking woman in Federal government history. In 1985 she was elected to the U.S. House of Representatives for Maryland's Second Congressional District, where she served until 1995.
From 1945 until 1969 she was a reporter and then maritime editor for The Baltimore Sun, where her coverage made her an opinion leader on international maritime issues. In 1950 she moved into television. For 15 years, Bentley produced, directed, edited, wrote and did interviews for her series, "The Port That Built a City," and, later, "The Port That Built a City – and State."  Throughout her career, Bentley has tirelessly promoted three primary issues – the advancement of America's maritime community, America's industrial/manufacturing base, and her beloved Port of Baltimore.
In June, 2006, Maryland Governor Robert L. Ehrlich, Jr. announced he had officially renamed the Port as The Helen Delich Bentley Port of Baltimore.
Born in Ruth, Nevada, Bentley graduated from the University of Missouri in 1944, and has been awarded 10 honorary doctorates. She has received numerous national and international honors, including the Admiral of the Ocean Sea (AOTOS) Award in 1981; the Governor's International Leadership Award in 2006; Int'l Maritime Hall of Fame in 2004; the Jerry Land Medal of the Society of Naval Architects and Marine Engineers in 1974; the U.S. Navy League's Robert Thompson Award in 1973; the United Kingdom's Chamber of Shipping in 1973; and the U.S. Propeller Club's Congressional in 1987, followed by its Lifetime Achievement Award in 2008. She also received Industrialist of the Year honors from the Baltimore Museum of Industry in 2010.  Bentley has christened 17 American flagships, five of which she named simultaneously at the Sparrows Point Shipyard in 1987.
Jean B. Cryor (December 13, 1938-November 3, 2009)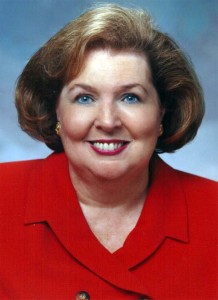 Jean Cryor was born in Darby, Pennsylvania, later moving to Potomac, Maryland when her husband Dan was promoted by CBS News as a political correspondent in Washington, D.C.  She attended the University of Pennsylvania and later earned her MBA from Loyola College.  A newspaper reporter and columnist in Philadelphia, Cryor later worked as an editor and publisher for the Gazette newspapers from 1987-1993.  She started the Potomac Gazette, as well as the Bethesda and Chevy Chase Gazettes.  She was vice president of all of the Gazette newspapers.
 In 1994, she was elected to the Maryland House of Delegates in 1994, where she served three terms.  She served as a member of the Ways and Means Committee, for several years as the Ranking Minority Member.  As a state legislator, Cryor served on the state's Thornton Education Commission and twice was the lead sponsor of a successful bill to suspend sales tax on clothing for Back to School Week.  Her legislation protecting the Potomac River was argued before the U.S. Supreme Court.  She won a reputation as a strong advocate for school funding, the earned income tax credit for low income workers and for women's rights.
 In June 2007, Cryor was elected unanimously by the Montgomery County Council to the Montgomery County Planning Board.  At the same time, she also served as a Commissioner on the Maryland-National Capital Park and Planning Commission until her death in 2009.
She was honored as Citizen of the Year by the Almanac Newspapers; Legislator of the Year by the Maryland Retailers Association; Businessperson of the Year by the Maryland Businesses for Responsive Government; Building the Bridge to Excellence in Maryland Public Schools by the State Board of Education; Legislator of the Year by the Childhood Brain Tumor Foundation and Registry of Maryland; Maryland's Top 100 Women by the Daily Record (2003 and 2006); the Woman of Achievement Award by the Suburban Maryland Business and Professional Women Association; and the Lifetime Service award from the Potomac Chamber of Commerce. She was elected President of the Women Legislators of Maryland (2004-2005).
Although the only Republican state legislator representing Montgomery County, she remained popular among constituents of both parties for her demonstrated independence, commitment to service and to her community.  A fearless and indefatigable advocate for women and the disadvantaged, she won a reputation as a consensus builder and very effective legislator.
An example of her courage and independence was her support of a 2005 bill long advocated by women's rights organizations to create a Pay Equity Commission to study the persistent gender-based wage gap and make recommendations for its remedy.  The bill was vetoed by then-Governor Robert Ehrlich.  Cryor was the only legislator who dared cross the party line and support the veto override, voting against the governor from her own party.  The override was successful and the Pay Equity Commission was established.  Its report and recommendations immediately benefitted women and their families that year and will continue for generations to come.
Cryor was widowed at age 39, raising her three young daughters as a single mother.  She said her proudest accomplishment was not her role as a journalist or an elected official, but shepherding her daughters and grandchildren in reaching their potential and giving back to their community.
Dr. Charlene Mickens Dukes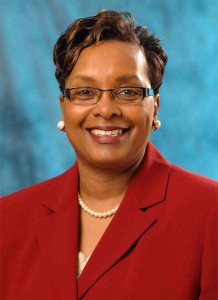 Dr. Charlene Mickens Dukes is the nationally recognized and first female president of Prince George's Community College (PGCC).  She was unanimously elected president of the Maryland State Board of Education in 2012 after having served two terms as Vice-Chair.  She is an adjunct professor in the Community College Leadership Doctoral Program at Morgan State University and serves on the Board of Directors for the American Association of Community Colleges (AACC), American Association of Colleges and Universities (AAC&U), Presidents' Roundtable of African-American CEO's in Community Colleges,  Doctors' Hospital, College Summit, Hillside Works-Scholarship Connection, Harlem Renaissance Foundation, the Prince George's County Chamber of Commerce, and the Prince George's Business Roundtable.  She is a lifetime member of Delta Sigma Theta Sorority, Inc., and a member of the Prince George's County Alumnae Chapter.
 Under Dr. Dukes' leadership, Prince George's Community College was the only college in Maryland and one of only 16 colleges nationally to be recognized as a White House Champion of Change. Her vision has led to the creation of a community college model for multifaceted financial growth, and sector-based partnerships to enhance academic programs and state-of-the-art technology advancements. Prince George's Community College also has the distinction of being the only college in Maryland to house a grades 9 – 12 middle college high school, the Academy of Health Sciences, where students will receive a high school diploma and associate degrees concurrently upon graduation.
 Following a progressive ascension through the administrative ranks within the University of Pittsburgh at Johnstown and the Community College of Allegheny County in Pittsburgh, Pennsylvania, Dr. Dukes joined Prince George's Community College as the Vice President for Student Services in 1995.  Her tenure and leadership at the College has resulted in significant enhancements that have become state and national models of academic success.  PGCC has become a National Security Agency and Department of Homeland Security designated National Center for Academic Excellence in Information Assurance.  The College is also the national headquarters and lead institution for the 77 colleges and universities from 26 states participating in the National Science Foundations' Cyberwatch Advanced Technological Education Center.
 From 2002 through 2006, she served on the Appointed Board of Education of Prince George's County.  In May 2007, she accepted a gubernatorial appointment to serve on the Maryland State Board of Education.  In October 2007, the African-American Alumni Council of the University of Pittsburgh recognized Dr. Dukes as an Outstanding Alumnus, and in 2008 she received the Distinguished Alumnus Award from Indiana University of Pennsylvania.  In 2009, she accepted the "1St Ladies Award" given by Radio One and My Sister's Keeper Organization and the "Luminary Award" from the Prince George's County Black Chamber of Commerce.  In 2009 and 2010, Dr. Dukes was recognized for leadership in education by the Pi Upsilon Lambda chapter of Alpha Phi Alpha Fraternity, Inc.  She was also recognized by the Washington Business Journal as one of the "2010 Women Who Mean Business," and in 2011 she was honored by the Mitchellville chapter of Kappa Alpha Psi Fraternity, Inc.  The Washingtonian recognized her in 2011 as one of the "100 Most Powerful Women" in the Washington, DC region.
 Dr. Dukes has a Bachelor of Science in Secondary Education with an English concentration from Indiana University of Pennsylvania and a Masters and Doctorate in Administrative and Policy Studies from the University of Pittsburgh.  She resides in Glenn Dale, Maryland, and her son, Maurice Dukes, is a senior at Howard University.
 Ellen Sauerbrey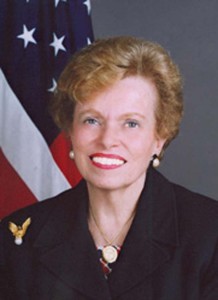 Ellen Sauerbrey has been an educator, legislator and diplomat.  She was elected to the Maryland General Assembly in 1978, after serving on the Republican Central Committee for seven years and launching the Maryland Taxpayers Coalition.  She was a member of the House of Delegates for sixteen years, and for eight years of those years served as the House Minority Leader.  Ellen was a board member of the American Legislative Exchange Council, the largest individual membership organization of state legislators, and in 1990 was elected National Chairman.
Mrs. Sauerbrey was the 1994 and 1998 Republican nominee for Governor of Maryland.  She was elected Republican National Committee woman for Maryland in 1996 and was a talk show host on WBAL radio from 1999-2000.
President George W.  Bush appointed Sauerbrey as Delegate to the United Nations Commission on Human Rights in 2001 and in 2002 as Representative to the UN Commission on the Status of Women of the Economic and Social Council with the status of Ambassador.  She served in that position until 2005.  During the 2003 session of the General Assembly, she led negotiations that culminated in the successful adoption of the U.S. proposed resolution on Women and Political Participation.  She led international missions to train women on the nuts and bolts of political campaigns and democracy building in countries as diverse as Mongolia and Cote d'ivoire.
 Sauerbrey headed the U.S. delegation to the Baltic Sea Conference on Women and Democracy in Estonia and spoke at numerous international women's conferences.  She represented the U.S. at the 2003 World Family Policy Forum in Provo, Utah, the International Congress on the Family in Mexico City and World Family Congress III, and held conferences on women and family issues in Nicaragua, Honduras, El Salvador and Costa Rica. She also served on the Defense Department Advisory Committee on Women in the Services from 2004-2006, addressing problems of military women and families.
 In 2006, she was recruited by Condoleezza Rice for the post of Assistant Secretary of State for the Bureau of Population, Refugees and Migration and successfully managed a $2 billion dollar budget.  A proud recipient of numerous awards from human rights and refugee organizations, she is credited with opening the doors of the U.S. to Burmese refugees who languished for 10 years in Thailand, waiting for a country to take them in.  She also managed the initial program to rescue and resettle Iraqi refugees.  In 2006 she was named Humanitarian of the Year by the Asian American Business Roundtable.
 A native Marylander, she graduated summa cum laude from Western Maryland College, which honored her in 1988 as Alumnus of the Year.  Sauerbrey was a biology teacher and science department chairman in Baltimore County.  She has held leadership positions in many civic organizations, including the Council on Economic Education in Maryland, National Multiple Sclerosis Society, Franklin Square Hospital, and Maryland Federation of Republican Women.  She and husband, Wilmer Sauerbrey, live in a pre-civil war home in Baltimore County.
 Along with former Governor Marvin Mandel, she currently co-chairs Maryland Business for Responsive Government and is on the national board of KIND –Kids in Need of Defense.
LINDA A. SHEVITZ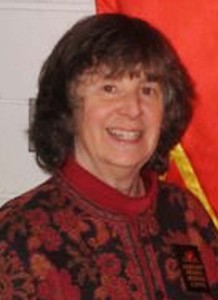 Linda A. Pollack Shevitz is a national leader in the areas of gender equity, women's history, multicultural education, and social justice, and has been active in these areas for more than three decades. Nationally, she served as Chair of the Association for Gender Equity Leadership in Education (AGELE), an organization of advocates for equity in education from pre-school through postsecondary programs, and Vice Chair of the National Coalition for Women and Girls in Education, a consortium of 50 national organizations promoting gender equity.  She is a recipient of the Activist of the Year Award presented by the Women Educators of the American Educational Research Association, and received an award from the Governor of Maryland for Outstanding Contributions in Assuring Equal Opportunities for Students and Educators in Maryland.  Association, and received an award from the Governor of Maryland for Outstanding Contributions in Assuring Equal She is a recipient of the Activist of the Year Award presented by the Women Educators of the American Educational Research Opportunities for Students and Educators in Maryland.
In her professional position as Equity Office Director at the Maryland State Department of Education, Shevitz has monitored the implementation in Maryland of Title IX (of the Education Amendments of 1972), the federal law prohibiting sex discrimination in Education.  Fulfilling this responsibility for 30 years, she became the longest serving Title IX coordinator of any state in the nation.  She received the National Shirley McCune Award for Outstanding Contributions to Gender Equity and was a participant in White House Commemorations of the Anniversaries of Title IX.  She has been a consultant to the U. S. Department of Education and the Department of Justice on issues related to gender equity and to sexual harassment .
Shevitz coordinated the Maryland Women's History Project since the early 1980's, a collaboration between the Maryland State Department of Education and the Maryland Commission for Women.  The project developed annual resource kits that were distributed to libraries and all schools throughout the state.  These kits provided information about Maryland women's contributions in areas such as the arts and literature, science and technology, young women's leadership, the suffrage and civil rights movements, law and politics, education, and a Maryland women's history trail book and map, noting women's history sites in the state.  The History Project led to the establishment and 2010 opening of the Maryland Women's Heritage Center in Baltimore to honor the work of historical and contemporary Maryland women of diverse cultures and backgrounds.  Linda is a founder, board member, and program chair of the Center, the first state-based, comprehensive women's leadership center and history museum of its kind in the nation.
 Linda has coordinated a statewide network on multicultural education and student achievement, composed of representatives of all 24 Maryland school systems, which addresses issues of discrimination and disparities in areas such as race, national origin, ethnicity, gender, sexual orientation and disability.  She has been named a Top 100 Maryland Woman, and received Dorothy Lloyd Women's Rights Award from the Maryland State Educators Association.  She was the 2012 recipient of the National Award for Social Justice Advocacy, presented by the National Association for Multicultural Education.
 Linda is an honors graduate of the University of Maryland, College Park, where she was listed in Who's Who, served as president of the Education Honorary, and was named Outstanding Senior Woman.  She has graduate degrees in Human Development Education.
Beatrice P. Tignor, Ed.D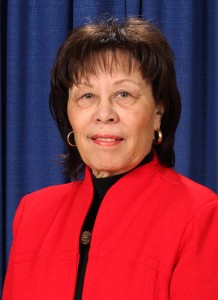 Beatrice P. Tignor was born in Brandywine, MD, and graduated from the Prince George's County Public Schools.  She graduated from Bowie State University with a BS Degree, and earned a Masters, Education Specialist, and Doctor of Education from George Washington University, all while being a single mother to a daughter, Patricia, and working in the education sector of Prince George's County.
Dr. Tignor worked as a public school teacher, reading specialist, and assistant superintendent in the Prince George's County Public Schools. She also taught English and Reading at the Prince George's Community College (PGCC) and served as a department chairman.  During her tenure at PGCC, she created one of the first community college Learning Laboratory for Developmental Students, implemented a new grading system, developed a reading and math clinic for school age children, initiated a certification program for teachers in coordination with the Maryland Department of Education, and chaired departmental accreditation committees.
 Dr. Tignor was also elected to the Maryland House of Delegates where she served on the Ways and Means Committee. She later served as a Senator and was named to the Budget and Taxation Committee.  She received awards as Delegate of the Year for her work with the disabled and as Senator of the Year for her achievements in education.  She was also named Legislator of the Year.
 Dr. Tignor served as chair of the Prince George's County Board of Education from 2002-2006.  Under her leadership, with a cooperative Board, she worked to eliminate a $24 million deficit, increased test scores and the number of certified teachers from 38% to 62%, increased retention rates of teachers and administrators, increased graduation rates to 92 percent and graduated the highest number of African Americans in the nation.  In addition, during her tenure all schools were equipped with air-conditioned classrooms, and she implemented an energy savings program. She left a $60 million surplus in the school system budget.
 As director of Procurement for Montgomery County, Dr. Tignor led the second largest procurement office in local government in the country with a budget of $700 million.  Under her leadership, the county won a National Award from Harvard School of Government for an innovative electronic procurement system.  She also implemented a procurement violation system, and an on-line auction system, and increased minority participation from $37 million to $100 million.
 Among Dr. Tignor's other accomplishments, appointments, and awards, are the National President of the Bowie State University Alumni, Bowie State Foundation, and Council of National Alumni Associations.  She was also appointed to the Prince George's Community College Board of Trustees, Democratic National Committeewoman, and American Red Cross.  Dr. Tignor has been named to Maryland's Women of Achievement and had been honored as Prince Georgian of the Year.
 Currently, Dr. Tignor serves as the municipal liaison to Prince George's County Executive Rushern L. Baker, III.
The Maryland Commission for Women is located within the Maryland Department of Human Resources (DHR) the state's primary social service provider serving over one million people annually.  DHR, through its 24 local departments of social services, aggressively pursues opportunities to assist people in economic need, provide preventive services, and protect vulnerable children and adults in each of Maryland's 24 counties.