BALTIMORE, MD- In response to the State of Emergency declared yesterday, the Maryland Department of Human Resources (DHR) mobilized an Emergency Command Center to further support Governor Hogan's efforts to restore stability to Baltimore City. Beginning at 7:00pm tonight, residents may call 1-888-756-7836, to receive assistance and detailed information regarding services provided by DHR.
As the state's primary social service provider assisting over one million people annually, the Department of Human Resources provides stable environments for at-risk children and adults, helps vulnerable Marylanders buy healthy food, obtain temporary cash assistance, pay energy bills and obtain medical assistance, while also supporting federally-recognized refugees and political asylees.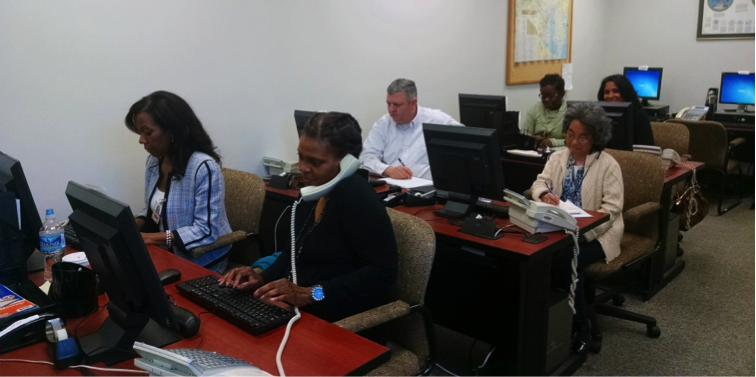 Information and services provided at DHR's Emergency Command Center include:
Emergency cash assistance to families who need emergency help paying rent or utilities or for other emergencies
The Supplemental Nutrition Assistance Program (SNAP), formerly known as Food Stamps, helping low-income households buy the food they need for good health
Temporary Assistance to Needy Families (TANF) program, providing cash assistance to families with dependent children when available resources do not fully address the family's needs and while preparing program participants for independence through work
Child Protective Services (CPS), a specialized social service for children believed to be neglected or abused and for their parents or other adults having permanent or temporary care, custody, or parental responsibility, or to household or family members, to decrease the risk of continuing physical, sexual or mental abuse or neglect. In instances where a child can be safely protected in his or her own home through the provision of services or other assistance to the child's family, such an alternative is preferable to foster care placement
Adult Protective Services (APS), serving persons aged 18 or over who lack the physical or mental capacity to provide for their daily needs. The program provides professional services to protect the health, safety, and welfare of endangered, vulnerable adults
Child Support Enforcement, working with both parents to provide the financial, medical and emotional support their children need to grow and thrive
Support and services to federally-recognized refugees and political asylees to ease their integration into American society
Manning the Emergency Command Center around the clock, DHR and BCDSS staff will provide support to Baltimore City and Maryland area residents. "Our mission is to support, protect and be the social safety net for the most vulnerable Marylanders who may very well be our neighbors or friends," said DHR Secretary Sam Malhotra. "The Department of Human Resources is prepared year-round to assist our communities in their time of need. The recent events in Baltimore exemplify how a coordinated approach under the guidance of Governor Hogan will help to ensure the quickest return to stability in Baltimore City and the State of Maryland."
For those in Maryland looking to help Baltimore communities impacted by the riots, the United Way of Central Maryland and DHR partnered to create a website where people not only in Maryland but across the nation can make tax-deductible donations. Individuals may donate by visiting www.uwcm.org/MDUnites or texting keyword MDUnites to 71777, to provide humanitarian aid to the victims of the riots in Baltimore City. All donated funds will go directly to those impacted, helping to rebuild Baltimore City and restore peace and stability to affected communities.